You need first to be logged in the Alert software with a system user (Profile of the "Alert" user).
Then select the menu File (1) and click on Save As... (2)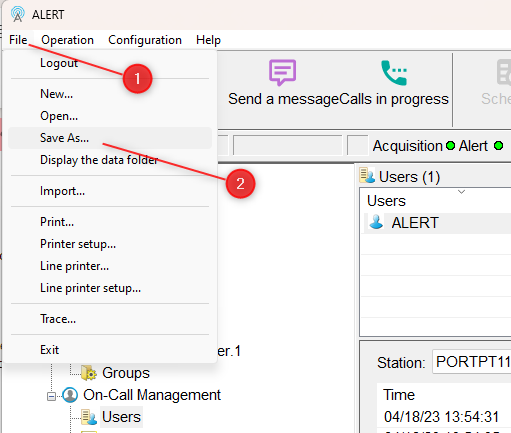 In the windows that appears
To save the current configuration, write a name in the field Configuration Name (1) or select an existing name in the list (replacement of a saved configuration). If you configuration is for the technical support of Micromedia it is better to write in the name of the configuration the name of the site where Alert is installed and the date of the day.
You can change the path where the backup will be saved (2) .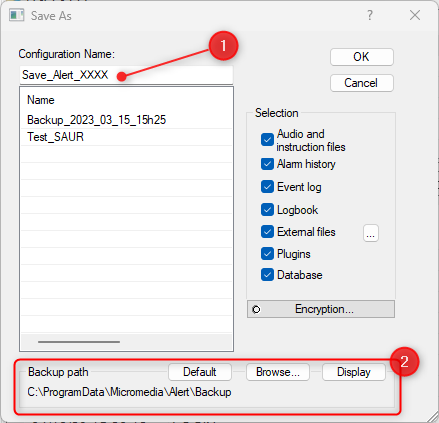 Once the save is done, you can find the backup file with extension .abf int the backup path.
By default the directories are :
C:\MMI\Alert\Backup case of 3.6 version.
C:\programData\Micromedia\Alert\Backup case of 4.0 version.