Enable driver
ALERT activates some communication media during installation, if you want to add more, you will first have to install and activate the corresponding communication driver.
To do this, you need to :
Connect to software as a user with admin rights.
In the main menu click on click on:
In the new window click on driver tab.
The list of activated drivers is then displayed, to add one, click on the button at the bottom left.
In the new window a list of different drivers available is displayed, to activate one you need to click on it (it will be highlighted in blue) and click on the button.
Then we'll back to activated driver's list

where the added one now appears.

You must now validate by clicking on the OK button.
Add new driver
If, when activating a new communication driver, it's not listed, then click on "new driver ..."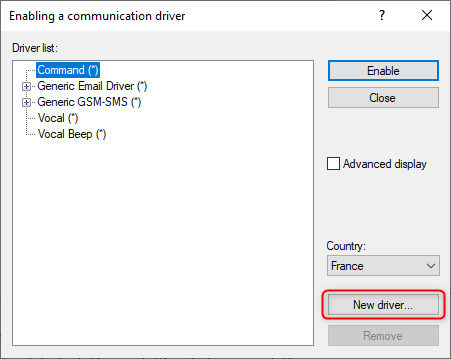 In the next dialog box, select the wanted driver then click "ok" .
(if needed, repeat the process for each wanted driver)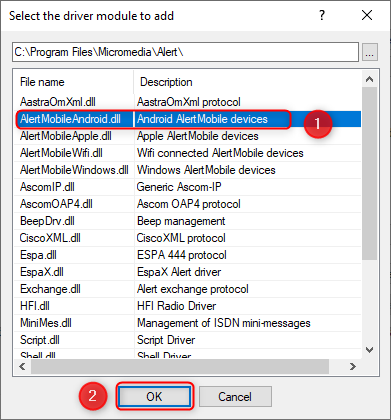 The selected driver now appears in the driver list, you just have to activate it.