This tab allows you to view the Alert variable values. Only the groups and variables beneath the root folder defined in Alert can be viewed in AlertMobile.
Defining the root folder in ALERT
Use the screenshots below to access the drop-down list for selecting the "Root" tag group for AlertMobile and choose the required group.
Supervision display
In ALERT, the following window displays the values in the Value column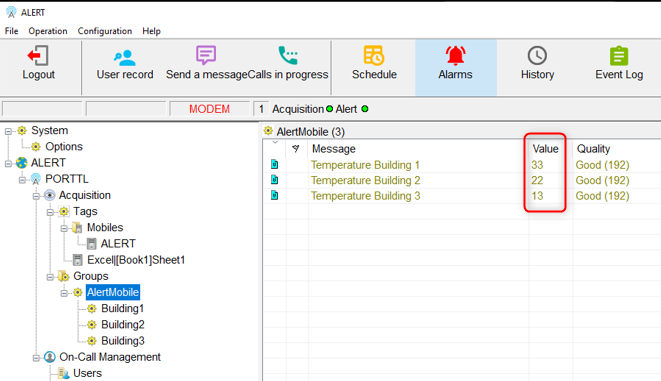 App display