Introduction
This document describes how to configure the Alert software for use with the AlertMobile app.
AlertMobile allows users to receive alarm messages on their Android mobile devices or smartphones (OS developed by Google).
The app also contains a Supervision feature.
An LWP or Lone Worker Protection option leveraging the smart sensors embedded in Android smartphones is also available in the Safety tab.
In brief, the "AlertMobile" app lets users manage and track alarms in the Alert software with their mobile device.
Supported smartphones
AlertMobile has been designed for compatibility with the following platforms:
Android: version 4.4 (API level 19) or later

CPU: 1 GHz or faster
RAM: 1 GB or more
Free disk space: 100 MB

Apple iOS: version 12 or later

CPU: 1 GHz or faster
RAM: 1 GB or more
Free disk space: 100 MB
Architecture
The architecture for deploying the Android app (Apple_iPhone) to communicate with the ALERTsoftware is shown below: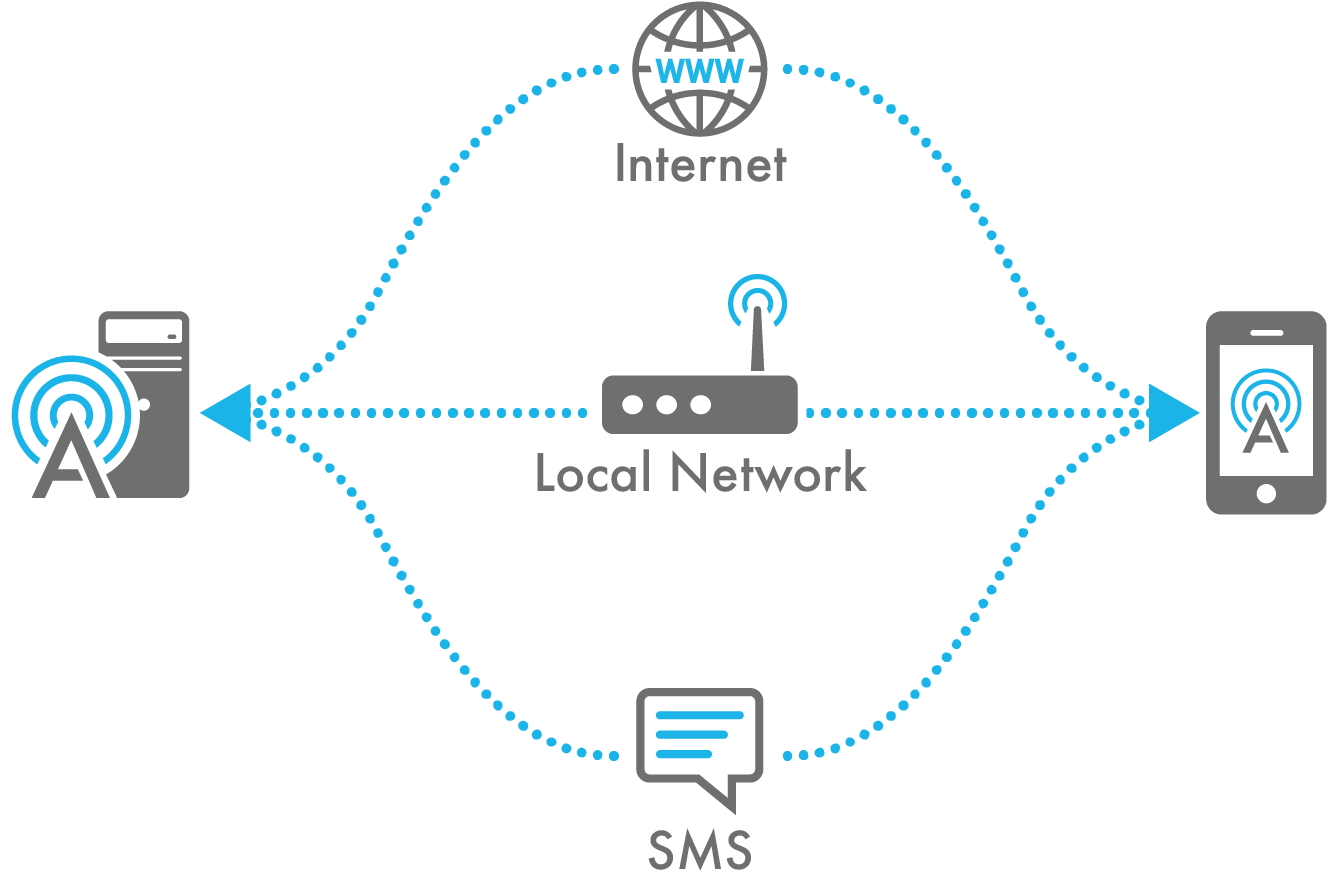 To ensure setup simplicity and high reliability of information transmission, AlertMobile offers 3 different connection modes: