Before configuring the link with WinCC OA, it's interesting to understand the communication between the 2 products by reading this article WinCC OA: Communication architecture between ALERT and WinCC OA.
Installation:
Before to be able to dialog with WinCC OA, we need to install a new manager. This manager has been develop by Micromedia International and it's called WCCOAAlert.
To install this manager, you can find a installer "WINCC.OA.ALERTEXTENSIONSETUP.exe" in sub folder "Micromedia\AutoInstall\" of DVD
Execute the setup, and select the installation language: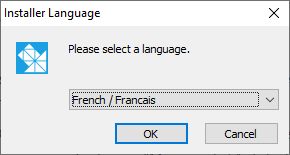 Define the destination folder of the setup or use the default location and click on the "OK" button: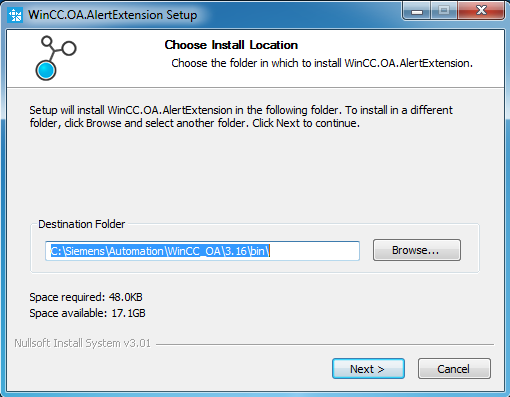 Click on the "Install" button to run the setup: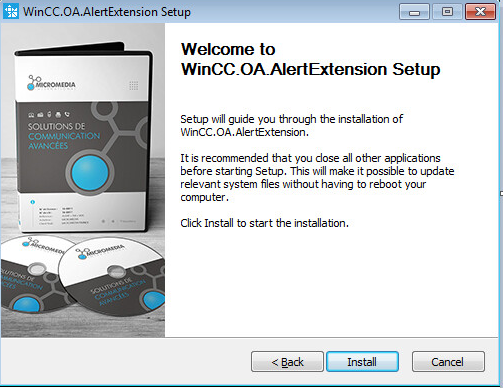 Wait the end of the installation and click on "Next" button: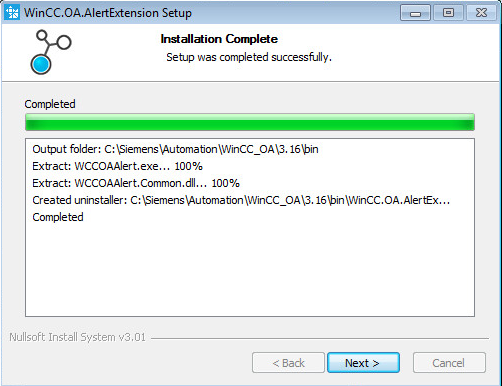 Click on "Close" button: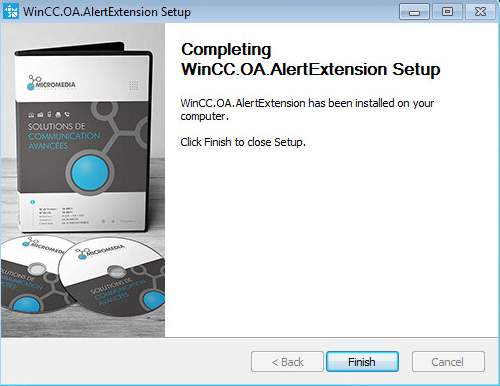 Configuration:
After installation, you must load Alert manager (WCCOAAlert) in WinCC OA.
Open WinCC OA console, click on "Append a new manager" (icon 1):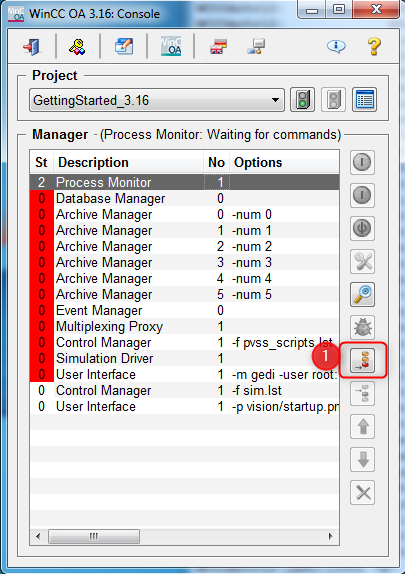 In displayed "Manager Properties" window, select manager named "WCCOAAlert" (icon 1) and fill the options field with "-num 99" (icon 2) and click on "OK" button :
Click on "OK" button:
After adding it, the new manager "WCCOAAlert" must appear in manager list (icon 1):
The manager must be green when you will start your project: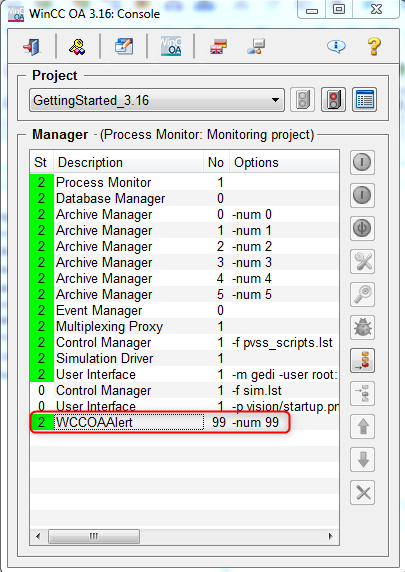 Troubleshooting:
If manager is not green, it could be interesting to check logs of WinCC OA to see where the problem can be. Search in logs "WCCOAAlert":